Ace & Tate Kruisstraat
12:00
-
18:00
10:00
-
18:00
10:00
-
18:00
10:00
-
18:00
10:00
-
18:00
10:00
-
18:00
12:00
-
17:00
Day of the Week
Hours
Monday

12:00

-

18:00

Tuesday

10:00

-

18:00

Wednesday

10:00

-

18:00

Thursday

10:00

-

18:00

Friday

10:00

-

18:00

Saturday

10:00

-

18:00

Sunday

12:00

-

17:00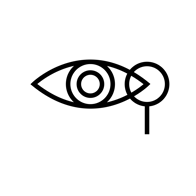 Free eye tests
Book an eye test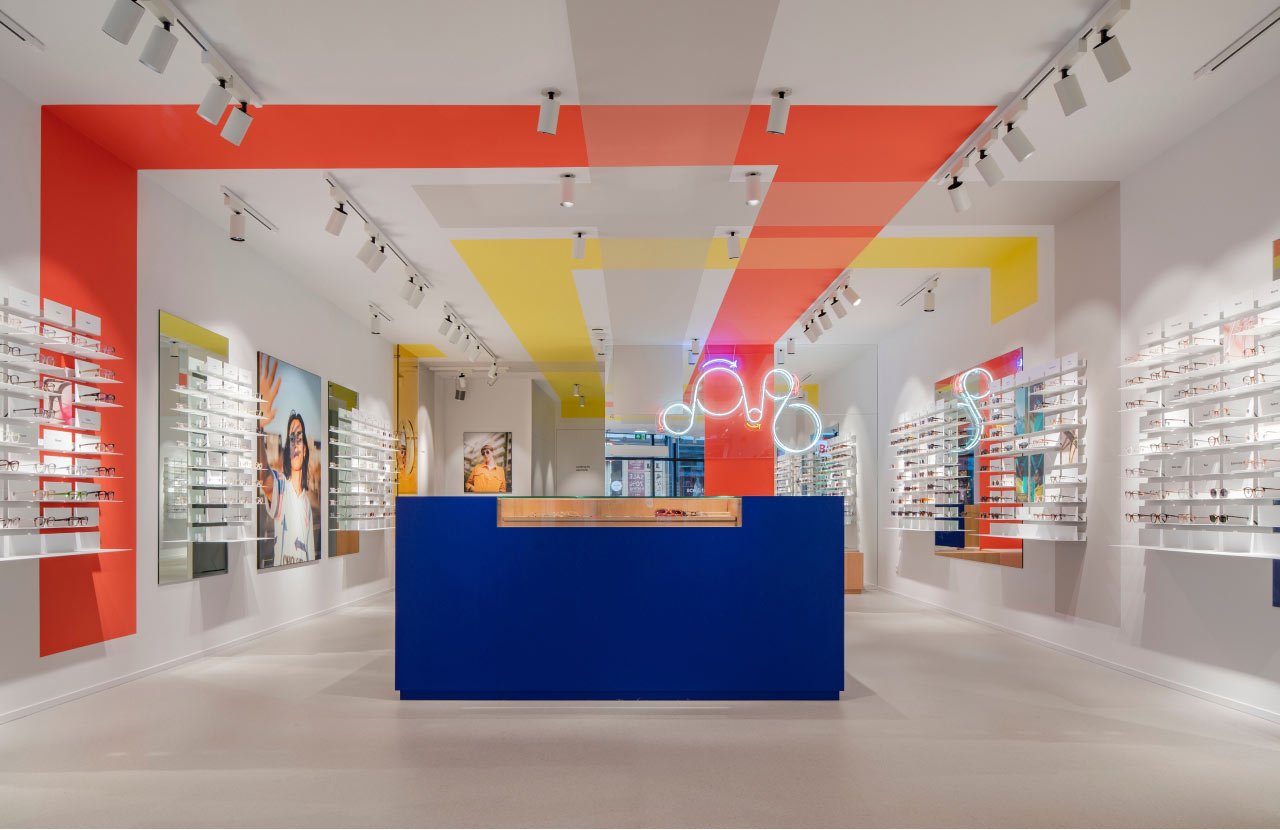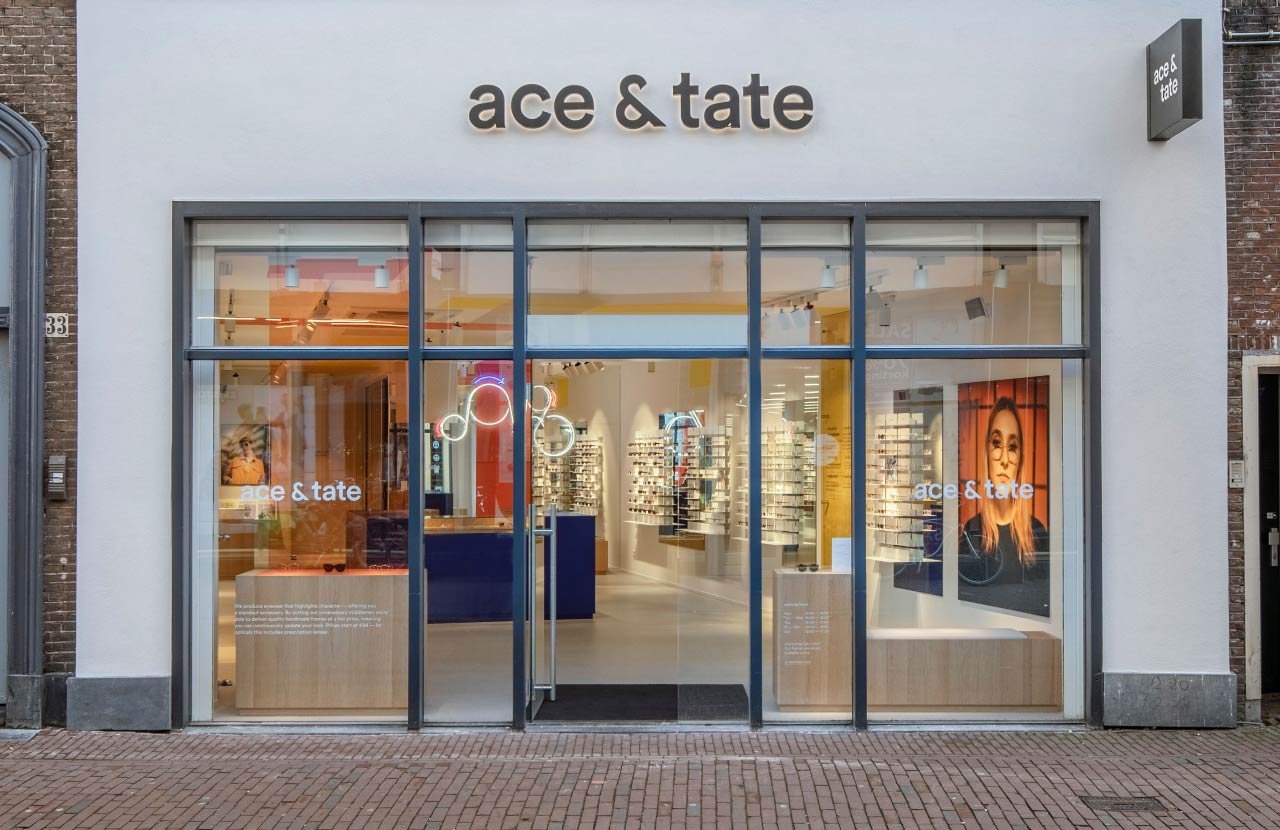 Hours of Operation
Day of the Week
Hours
Mon

12:00

-

18:00

Tue

10:00

-

18:00

Wed

10:00

-

18:00

Thu

10:00

-

18:00

Fri

10:00

-

18:00

Sat

10:00

-

18:00

Sun

12:00

-

17:00
Eye tests available every day during opening hours
About this store
For the interior of this store we collaborated with spatial design agency Claessens & Erdmann. The idea is that this space pays homage to Haarlem as the home of the printing press, and, as a result, the spread of ideas. Apparently your man Laurens Jansz Koster invented it first. The colours you see around you are translated from a the CMYK system used in coloured printing. Spot the overlaps where two CMYK coloured inks collide. And look out for the rolls here and there – they're are meant to give the feeling that you're actually inside of a printing press.
Discover our in-store services
Free eye tests

Book a free eye test with one of our qualfied in-house opticians. It won't take long — squeeze one in on your lunch break.

If you've already got glasses, but not sure of the prescription in your lenses — we can check that for you at no cost.

Free adjustments

Our friendly team will carefully adjust your glasses, for the perfect fit.

Need some help? Our team will walk you through our collection and help you find a pair you're really happy with.
Book an eye test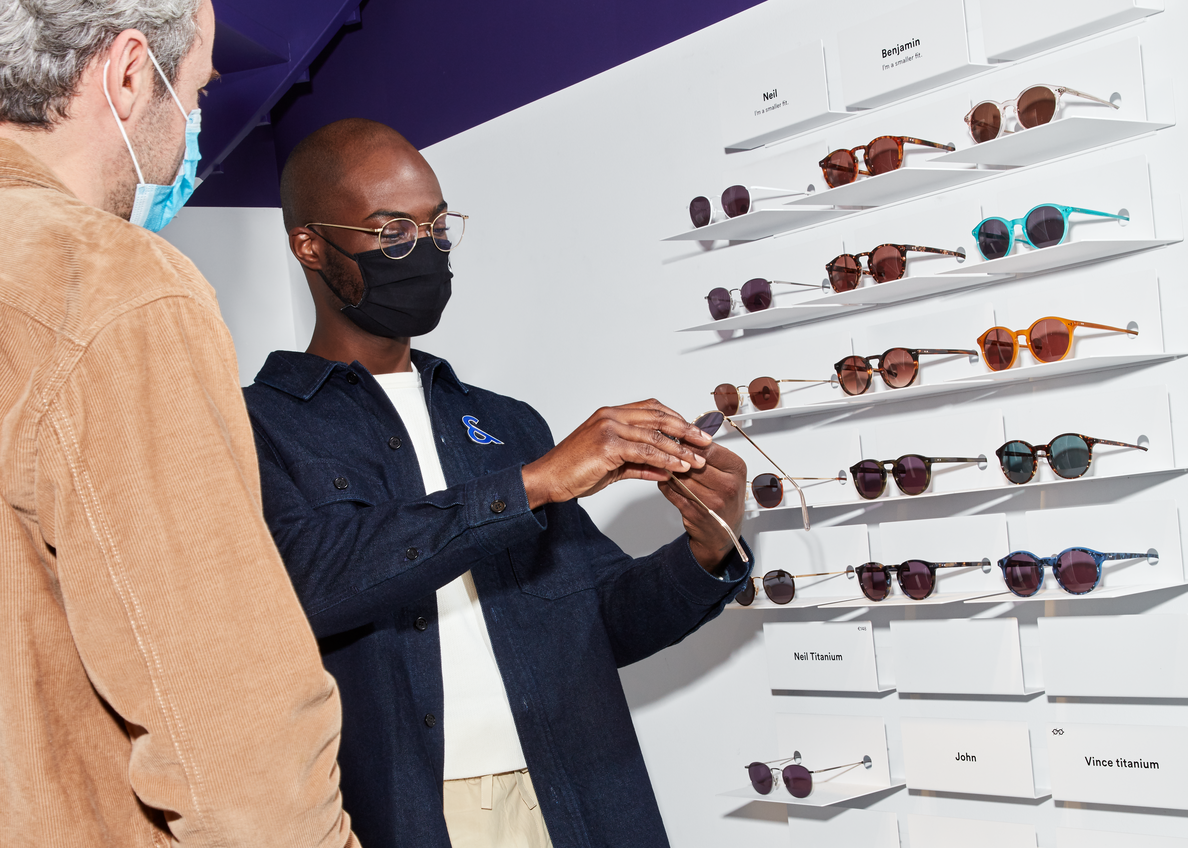 Shop safely with us
As an eye care provider, the products and services we offer are essential for many people — that's why we're open as usual. Bear in mind you don't need to reserve a spot to visit our store — only book in advance when you need an eye test. Our stores are open with strict safety measures in place:
Protective face masks
Clean hands, please
Squeaky clean surfaces
Social distancing
If you can, please try to shop alone. If you have any cold or flu symptoms, we kindly ask you to stay at home. Stay safe <3
Read more
Product features
Blue Light Filter

Our Blue Light Filter — available for prescription and non-prescription lenses — blocks high-energy blue light emitted from digital screens, reducing light scatter. It'll help your eyes feel more focused and comfortable during a long day of emails and video calls.

Varifocal glasses

Varifocal glasses have multiple prescriptions in one lens, for near and distance vision correction. Gone are the days of switching frames! We source ours from one of the best suppliers in the business.

Ultra Thin Lenses

Our Ultra Thin Lenses have a 1.74 index — they're the thinnest you're going to find. Perfect for high prescriptions above +/-4 dioptres, they're also just €50.00 on top of the price of any frame — that's a high-tech lens, for a tiny price.

Anti-reflection coating

Our anti-reflection coating eliminates reflected glare, with over 99% of visible light passing through the lenses — meaning they're a joy to see through. People looking at you will get a nice view of your eyes, too.

Scratch-resistant coating

Scratched lenses are no fun, which is why all our lenses have a scratch-resistant coating included. Please still keep them in their case when you're not wearing them though: they're tough, but not indestructible.

UV protection

All our optical and sunglass lenses contain UV A and UV B filters to block 100% of harmful UV rays, meeting the EU standards of protection. Now, where's the beach?

Sunlight filters

According to EU standards, sun glare protection is categorised from 0-4, with 0 being the lightest and 4 the darkest. The majority of our standard sunglass lenses are category 3, which provides enough protection for everyday use.

Polarised Sunglasses

Get rid of glare with our sunglasses with Polarised Lenses. They neutralise and slow down horizontally-travelling light (e.g. reflected from water). That means reduced eye strain, more vibrant colours and a clearer view.
Learn more
Frequently Asked Questions
Join the list
Get the VIP info on all things Ace & Tate, including our newest designs, special releases and parties happening near you.
Check our privacy policy for more info on how we collect and process information
Welcome to the party